The Best iPhone batteries replacement
Replacing an iPhone battery by itself is not a complicated task, but which replacement battery to choose? Here are the bests of them.
DEJI and NOHON batteries are the best you can find to replace your old iPhone battery. If your iPhone battery health is quite bad, or if you just want to gain extra battery capacity, you can do the battery replacement by yourself. The task is not too hard, with the right tutorial and the right tools, you will be done in less than an hour.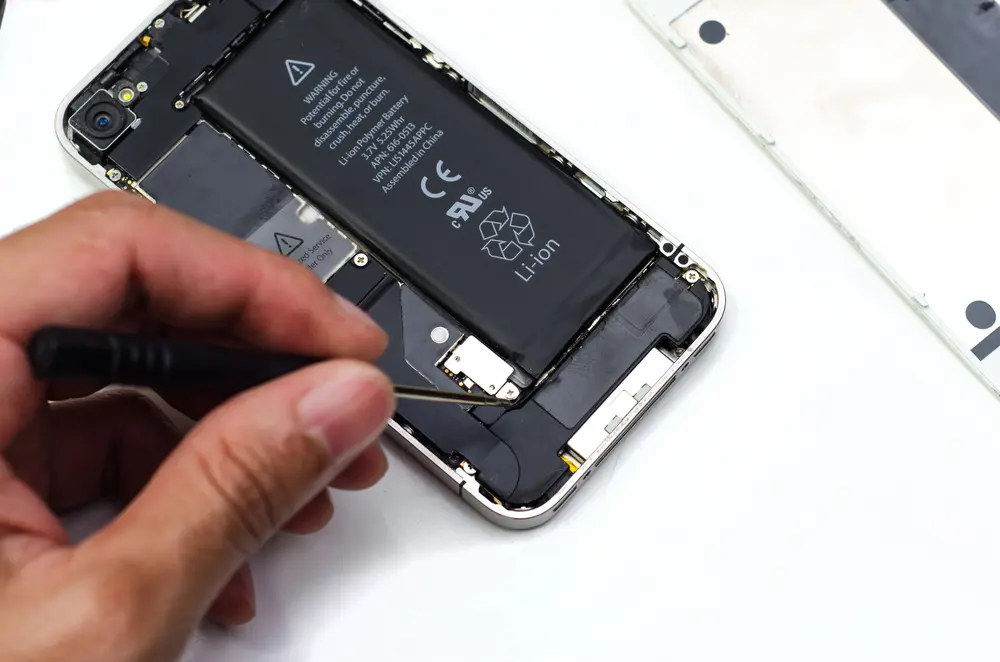 DEJI iPhone battery replacement
DEJI is one of the two best brands regarding iPhone battery replacement, they have an excellent reputation on social media, and are the ones I personally use when I need to change a phone's battery.
DEJI is a Chinese company created in 2009 that focuses on mobile phone batteries, charging equipment, and power banks. The Shenzhen-located company has passed the ISO9001 quality system certification. The products passed all the needed certificates, you can learn more about DEJI here.
All of their products are not only safe and professional but also tested and inspected properly. The packages are carefully prepared to avoid any trouble during the shipment
When you are buying a DEJI replacement battery for your iPhone, you also get all the tools needed to perform the replacement properly, all you will need to have is a hair dryer to remove the screen of the phone.
The replacement is not a complicated operation, they did a tutorial video available on YouTube for every iPhone model available.
The battery specifications match the original Apple battery, voltage and capacity are the same. They also propose batteries with higher capacity than the original Apple battery, but only for a few iPhone models.

DEJI – Replacement battery for iPhone 7
$15.95
Buy on AliExpress
NOHON iPhone battery replacement
ON is a brand of Hong Kong Nosh International Co., Ltd. It was established in Hong Kong, China in 2010. After 10 years of development, it has become a consumer electronics brand integrating R&D, design, production, and sales.
Mainly mobile phone peripheral products (including mobile phone batteries, tablet batteries, mobile power supplies, chargers, data cables, protective cases, etc.). NOHON Global Marketing Center is headquartered in Shenzhen, China.
NOHON also got a great reputation for their iPhone battery replacement, you will find many feedback and the web. There are known for their battery with higher capacity than the original.
For example, an iPhone 8 has an original battery capacity of 1821 mAh while NOHON proposes a battery replacement for iPhone 8 with 2340 mAh, but they also have the same battery as the original one.

NOHON Battery For iPhone 8
$28.99
Buy on AliExpress
Of course, with each battery replacement comes a kit with all the tools needed to replace the battery, except the hair dryer. You will also have to scan a QR code to access their tutorial on how to change the battery of your iPhone.
IFixit iPhone battery replacement
IFixit is a company founded in 2003 by two guys who were trying to fix computers by themselves. Later, they decided to also help other people to fix everything by themselves.
Today, IFixit provides repair parts and tutorials to thousands of people every day, they started to do this for Apple products but are now providing stuff for other brands, and not only on electronic devices.
If IFixit is probably better as you can contact them for any questions, their tutorials are detailed ( here is one of their tutorial for an iPhone 11 battery replacement ) and the tools provided are better, they are also more expensive than DEJI or NOHON. That is why I did not try an iPhone replacement battery from IFixit yet.
You can either buy the Fix Kit which also contains the tools needed to replace the battery or just the replacement battery alone. They also propose some tools kit alone, such as the iOpener which can help you to open your iPhone in a safer way.
AMPSentrix iPhone battery replacement
AMPSentrix is making many battery replacements, not only for iPhones but also for Macbooks, iPad, and many non-Apple devices such as Android phones. Their batteries are sold on the online store MobilSentrix.
I did not buy any of their batteries but I already saw great reviews about their products while browsing the web looking for information about iPhone batteries.
You can find a battery that matches the original capacity for all the iPhone and iPad models, they also sell batteries with higher capacity than the original one, for example, this battery replacement for an iPhone 7 has 2150 mAh, which is 200 mAh more than the original battery capacity.
While their reputation is not as good as the other ones, you can buy the replacement battery of your choice using a lot of different payment, and the delivery is quite fast in the United States.
What to know about battery replacement
Health checking probably won't work
There is a chance that health check won't work anymore or will show incorrect data. Indeed, Apple is always strict about their parts and only a battery replacement in an official Apple Store can ensure you that the Health check will still work.
If you are replacing the battery by yourself or at a non-official Apple store, then an error message will be shown in the battery health settings telling you "Unable to verify this iPhone has a genuine Apple battery. Health information not available for this battery"
It's completely normal to see this message, battery health will not work but everything else will work as expected. If you won't see the battery health decrease, you still can try to look at the number of cycles of your iPhone's battery.
You can damage your phone
An iPhone battery replacement is not a complicated task, but you still need to do it carefully, otherwise, you could do more damage to your iPhone and some functions could stop work such as FaceID.
Do not try to do this unless you know what you are doing. Only can be responsible if anything happens to your phone once you replaced the battery.
Warranty break
Opening your iPhone will break any ongoing warranty, Apple won't want to replace anything without charging you, even if you have an Apple Care+ still ongoing. You should use your iPhone battery warranty if you can.
It's usually not an issue as people are doing battery replacements only on old enough iPhones which are out of warranty, but in case it's not your case, know that this replacement will break the warranty.
Battery issues
By choosing a random battery brand to replace your actual iPhone battery, you could add more battery issues than before. A non-reputable replacement battery can swell more often that the ones reviewed in this article.
Tutorials
There are plenty of tutorials on the web, be sure to check some of them before you try anything yourself. First, you will better know if you are capable of such a task, secondly, tutorials will help you to avoid any mistakes.
Some iPhones might require to protect the sensor used by FaceID, as if you touch it during the battery replacement, FaceID might not work properly anymore.
Why not a Power Bank?
If you think that you are not capable to replace the battery by yourself and do want to go to a repair store as it's too expensive, why would not you buy a power bank?
There are plenty of power banks available, but not all of them are good. I personally use this one by Anker that I bought on Amazon. You could also go for a battery case compatible with Apple MagSafe.