IOS 17.1 RC now available for download
Apple just released the 17.1 release candidate update, which means the official 17.1 update should be release next week. Here is what's new.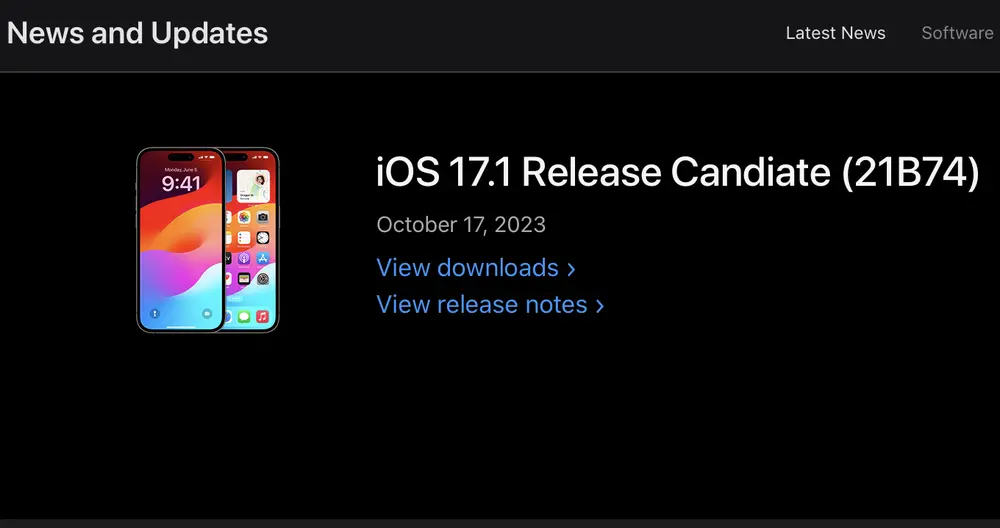 Apple announce the iOS 17.1 release candidate on their website.
There does not seem to be any new features included in this update. Several issues has been fixed though.
A few issues on the Camera and Apple wallet part are still to be fixed yet, and will not be fix until iOS 17.2
The main reason of this new iOS 17.1 update seems to be to fix the radiation issue on iPhones 12. Therefore, there is a high probably that France was right and that the official iOS 17.1 update will be released on the 24th of October.
The Journal app announced by Apple earlier this year will not be introduced in this iOS update, and it's likely to be introduced in the iOS 17.2 update either according to rumors.