Why is the iPhone camera so good compared to Android? 6 Reasons
Always wondered why your friends take better pictures with their iPhones than you with your Android phone? Here are some reasons why.
iPhone camera is so good compared to Android ones because:
The iPhone camera has a wider aperture than Android cameras
iPhone has a better processor, which is important for smartphones pictures today
The camera application on iPhones is better
Editing pictures on iPhones is easier
Apple is doing its best to maintain iPhone's good reputation for photos.
Introduction, iPhone has always been considered a great phone for pictures. Since the first released iPhone, Apple tried to put the best possible camera, and they even created a Pro model to put even more photos features into their iPhone.
But why the iPhone camera has always been and is still so good? I've analyzed both iPhone and Android cameras, in a hardware but also in a software point of view. Here are the main 5 reasons why iPhones are better than most Android phones regarding photo quality.
The iPhone camera has a wider aperture
If knowing how many pixels have a camera can help to determine whether the camera is good or not, it's not the only technical specification you should look at. iPhones camera do not have many pixels compared to Android phones, yet they are better.
Another important technical aspect of a camera is the aperture. The wider the aperture, the better the camera. And iPhones have a main rear camera with an f/1.6, which is wider than most Android cameras, that are not wider than f/1.8.
Even the latest Samsung Galaxy does not have a rear camera with an aperture as wide as the iPhone.
This wide aperture allows more light to reach the camera sensor on iPhones, and more light means better pictures, especially during the night and at places lacking light.
iPhone photos are powered by the Apple processor
If hardware technical specifications have always been important when speaking about smartphone cameras, today picture processing plays an important part. Once the camera sensor took the picture, smartphones will analyze and modify the photo to improve it as much as possible.
If most Android phones use a snapdragon processor, Apple is making its processor for iPhones. Yes, the best snapdragon CPUs are great processors, but iPhones are still ahead in my opinion. To be able to get the best picture each time you press the shutter button, the iPhone is making highly demanding tasks that require a great processor.
There are plenty of reasons why a great CPU is needed for pictures, to be able to focus on your moving dog or to handle sunsets which often have high contrast for example.
iPhones take great pictures because of the camera application
Pictures quality also depends on the application used to take them. If most camera apps are great, the iPhone application is one of the best. It's quite easy to select the best parameter for the picture you are planning to take.
We take pictures in many different conditions, that require different parameters for the pictures to be better. Exposition, long exposure during the night, or focusing on a different object. Almost every needed parameter can be configured using the camera application on iPhone.
You also have the opportunity to select great filters on your iPhones and to see how the picture will look like even before you took it.
There are 4 different filters, or "Photographic Styles" available on iPhone:
Rich contrast
Vibrant
Warm
Cool
You can see what they look like in Settings > Camera > Photographic Styles
And there are 9 filters directly available in the Camera application, that you can access using the last icon of the settings.
Last but not least, the live photo feature created by Apple brings something more to the pictures. It creates a really short video so that any movement of the moment you saved will be captured. You can also use the live photo feature to create long-exposure pictures of a waterfall for example.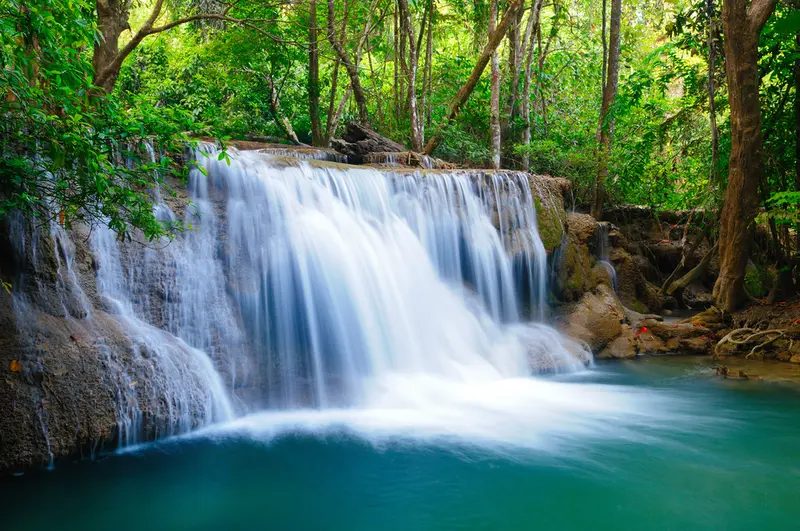 iOS is great for pictures editing
Shooting a picture using the correct parameters and filters is not enough, you often have to edit it afterward, to make the picture even better. Professionals call this step post-production.
Usually, expensive computers are used to edit the pictures faster, as these tasks use a lot of CPU. But as iPhones already have a great processor, they can easily handle these tasks.
Apple also added the edit feature directly inside the Photos application, just choose the photo you want and tap on edit at the top right. Then you can change the exposition, the saturation, and so on.
It's far easier to edit pictures on iPhone than it is on most Android phones.
You can also use a third-party application, such as the famous Adobe Lightroom if you want an even more professional edit. Such applications work really great on most iPhones, while there are barely usable on most Android phones.
Apple needs to maintain its iPhone's reputation for pictures
Apple built a great reputation regarding iPhone's picture, and now they really want to keep it like that, especially for the pros models that have more features on the Camera app, and a third rear camera.
Many Instagram influencers use iPhones just for the picture quality, it's a free promotion for Apple. As influencers use iPhones, everyone wants to have one. Apple has to build the best smartphone for pictures.
Nowadays, iPhones are even great for videos, many people use iPhones with a stabilizer to take great videos. If iPhone's reputation for picture and video quality decrease, many people will go away.