Is the new iPhone 15 worth it?
Should you buy the new iPhone 15? Are the improvements made by Apple this year worth the money?
No, the new iPhone 15 is not worth it this year. There are too few improvements compared to the previous generation of iPhones and too many differences compared to the Pro models. The only great improvement is on the main camera.
Apple announced yesterday the new iPhone 15, as they always do in September. Everyone was waiting for the announcement of the USB-C port, but it has been disappointing and I will explain why. I've been very impressed by the changes coming on the iPhone 15 Pro and iPhone 15 Pro Max, it's not the case for the iPhone 15 and I don't think it's worth the money this year.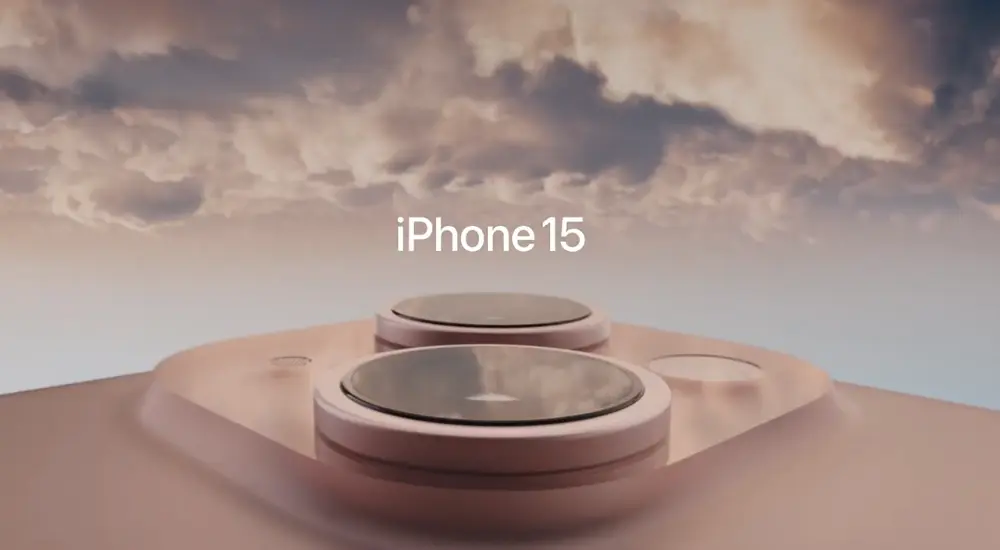 Is the USB-C port on iPhone 15 worth it?
In 2022 last year, Europe voted on a new law to force manufacturers to build new smartphones with a USB-C port. By the end of 2024, all the smartphones sold in the European Union must be equipped with a USB-C port.
Apple had no choice, they had to replace the old Lightning port with the new USB-C one, or they could not sell more iPhones in 2025. That's the main reason why Apple put the USB-C on their new iPhone 15, iPhone 15 Plus, iPhone 15 Pro and Pro Max. But is this new USB-C enough for the iPhone 15 to be worth it?
Improvements coming with USB-C
In any case, from an environmental point of view, It's good news. If iPhone users won't be able to use their old lightning cables, they won't necessarily buy a new USB-C cable. Anyone already has multiple USB-C cables at home, I have and I bet you too.
There are only 2 improvements, first, you can now charge most of your Apple devices using a USB-C cable. iPads, Macbooks, now iPhones, and even the latest Airpod Pro 2 with the new USB-C case that Apple will release. Moreover, you will now be able to charge the Airpod Pro 2 (with the new case) by plugging the case directly into your iPhone.
Old iPhones will continue to work
Nothing to worry about this, it does not mean that you have to buy this new iPhone just because it has a new port. First, your old iPhone will continue to work with Lightning cables. Apple will maintain compatibility, in the worst case you will have to use a Lightning to USB-C adapter to use new accessories.
Manufacturers will continue to sell Lightning cables for years, there are millions of iPhones in the world. It's even good news on this point, you will find used Lightning cable for a few bucks now. You will also probably be able to buy a Lightning cable directly from the Apple Store.
No speed improvement on the new iPhone
I, and a lot of people, were considering that a USB-C port would bring at least a higher transfer speed but also a higher charging speed. We all know that USB-C capabilities are way beyond the Lightning port capability, USB-C ports used on Macs support a transfer speed of 40Gb/s, while Lightning port can support only 480Mb/s, almost 100 times less.
So USB-C on iPhones could have been a big improvement on this point, but it's not. Apple decided to put only a USB 2.0 port on the iPhone 15 and iPhone 15 Plus, meaning it can't be better than the lightning port, not worth it.
It's really disappointing, in comparison, the iPhone 15 Pro and Pro Max have a better USB-C port, a 3.0 USB port. Transfer speed on iPhone 15 Pro and Pro Max can reach 10Gb/s, a big improvement, even if these iPhones won't charge faster.
In my opinion, the USB-C port on iPhones 15 and 15 Plus is not worth it. It's not a good enough reason to buy this new iPhone.
Camera improvement on the iPhone 15
As always with Apple, they kept improving the camera on their new iPhone 15. There are 2 major improvements, if not only 1 major and 1 minor. Let's see if these improvements on the camera are enough for the iPhone 15 to be worth it.
A new main Camera
The biggest improvement on the iPhone 15, is a new main Camera compared to the iPhone 14. The iPhone 15 comes with a main camera of 48 Megapixels, a big improvement compared to the old 12 Megapixels camera. This new camera is the same as the one on the iPhone 14 Pro and 14 Pro Max.
It will increase the overall quality of your photos and videos, the pictures will be sharper than the iPhone 14, and you will be able to crop without losing too much quality. The wide camera on the other hand stays the same.
But this new camera brings something interesting, a virtual 2x zoom. I said virtual as there is no third camera on this iPhone 15, yet a new 2x option will be available in the camera application. This is possible because of the 48Mp camera, iOS will crop the photo seamlessly, to give the sensation you have a third camera on your iPhone.
Portrait mode afterward
Portrait mode is the best mode on iPhones, the pictures look amazing and the subject is really highlighted. But each time you wanted to use it, you obviously had to select it before. Well, this is not the case anymore.
The new iPhone 15 will capture enough detail and information about the picture to be able to enable the portrait mode afterward. You no longer have to select the portrait mode to make a portrait!
Just shoot a normal picture, then open the photo application and you can add this blur effect to transform the picture into a great portrait. You can even select a different person, and change the focus. It also works on your favorite pet.
2 welcome improvements, but nothing impressive compared to the improvements made on the Pros models.
Other improvements on iPhone 15
USB-C and the new main camera are the two biggest changes made by Apple on the iPhone 15 and the iPhone 15 Plus. But is there any other good reason for people to switch to the iPhone 15? I see 5 of them.
Dynamic Island
Everyone talked about Dynamic Island released by Apple on the iPhone 14 Pros, it's now available on all the iPhone 15 models. It had been criticized a lot last year, and been considered as just a trick to hide the camera and the FaceID sensor.
But today, people love it, and I love it. It brings several features, you can, for example, control your music playlist directly on the screen, wherever you are. You don't have to slide down the notification panel anymore.
A brighter display
The iPhone 15 and 15 Plus are released with a 2000 nits display, it's 2 times more than the iPhone 14 display. As a result, the display is way brighter than last year.
The iPhone 15 is easy to use in the sunshine, which was not always the case last year. No more trouble using your phone even on the most sunny day.
A16 bionic
I know, the CPU is almost improved every year on iPhones, but as we are disappointed when it's not, let's enjoy when it is.
The iPhone 15 has the A16 bionic chip, the one put in the iPhone 14 Pros last year. It's more powerful as always, but it also has faster neutral engine cores, which makes the use of Siri faster. It also has a better memory for 50% higher bandwidth.
It makes the iPhone 15 more futureproof than the iPhone 14, and that is always welcomed.
RoadCar assistance
Last year, Apple released an emergency called using satellite. With the iPhone 14, you could make a satellite call after a car accident, or if you were lost somewhere. Your GPS coordinates were sent to the emergency.
With the iPhone 15, Apple added something more to these satellite calls. You can now also use the satellite service for roadcard assistance. If you need a new tire when you are lost in Indiana without any mobile network available, it's now possible.
Find your friends as you find your AirPods
I can't tell how many times I've used the Find My feature after losing my AirPods or my keys Airtag, the feature just works so well.
Well now, you can even find your friends! Apple added a UWB (UltraWideBand) core, to be able to detect where your friend's iPhone is and retrieve them when there are so many people around you.
No worries, you can only use it if your friend first authorizes you to, privacy matters with Apple.
The iPhone 15 is not worth it
But the iPhone 15 Pro is.
There are not enough improvements between the iPhone 14 and the iPhone 15, even with the iPhone 13. The only good enough improvement is the main camera, but if you really want a new iPhone to shoot better photos, you should wait a few months to save a few bucks and buy the iPhone 15 Pro instead.
The difference between iPhone 15 and iPhone 15 Pro is too big. Apple kept all the improvements for the Pro models this year. Action button, USB-C with USB 3.0 port, Pro motion display, way better chip, and so on. Too many things missing on the iPhone 15.
Unless you have an iPhone 11 maybe 12, you should not buy the new iPhone 15 this year.